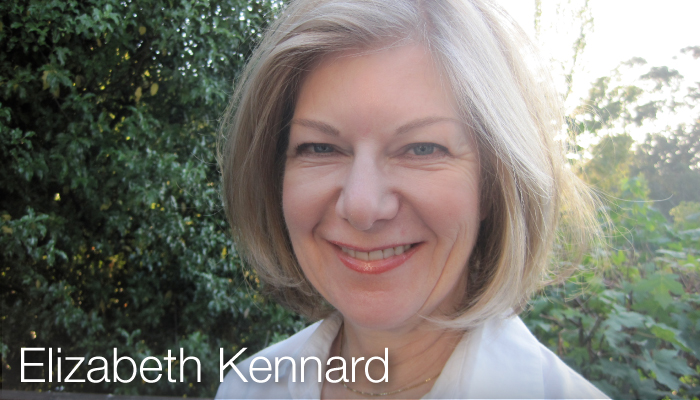 Lizzie Kennard, PsyD, LMFT is co-owner and Senior Vice President of InCA Productions, and Producer and Director of Research for many of InCA's productions.
Previously Lizzie worked At BBC Television in London as Associate Producer and Producer of live studio current affairs shows, children's programs, a weekly program on the arts, and numerous documentary films shot worldwide including Jordan, Syria, Spain, France, Italy, Germany, Britain, and the United States.
At InCA Productions in San Francisco, Lizzie focuses on the research, development and production of major PBS documentaries and series relating to psychology and human development. These have included:
• The Heart of Healing
• The Promise of Play
• Surviving September 11
• Recreating America: Creativity and Learning
• Recreating America: Reinventing Yourself
In addition to her television production work, Lizzie works as a Marriage & Family Therapist at Kaiser Permanente. Prior to joining Kaiser, she worked at Family Service Agency of Marin providing psychotherapy to individuals, couples, children and adolescents. She also facilitated groups teaching the principles of 8 Ways to Wellbeing and helping individuals make lifestyle changes. Lizzie has also worked as a school counselor at The International High School in San Francisco and at Rancho Elementary School in Novato, California.
Lizzie holds degrees in the following: BA Psychology, MA Organizational Psychology, MS Counseling Psychology, Psy.D. Organizational Psychology.